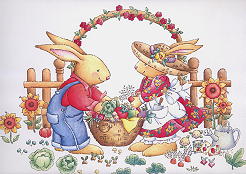 Clients
Ambassador~American Wedding Album~Amscan~Argus~Burgoyne~Carlton Cards~Carolyn Bean~Cleo Wrap~Suzanne Cruise Creative Services~Current~Curtis Swann~Dakin~Dayspring~Gibson Greetings~Hallmark Cards~NEBS Mainstreet Collection and Holiday Expressions~Papel~Paper Magic~The Paper Company~Paramount~Portal Publications~Product Concept~San Francisco Music Box Company~Sangamon~Sangray~Sanrio~Target~Warner Press~Wildside
Resume
Objective~Seeking illustration projects from professional social expression companies.
Qualifications~Several years of varied and responsible experience in Illustration and Graphic Design. The ability to creatively conceptualize and efficiently execute given assignments under pressure and with deadlines.
Education~BFA Illustration~Academy of Art College~San Francisco, California
Hallmark Cards~August1979~December 1984 Kansas City, Missouri
Assignments included greeting cards, stationery, gift-wrap, and party goods. Artistic stylings included decorative and realistic painting, process, cut/torn paper, and fabric.
Sanrio~December 1984~January 1986 Burlingame, California
Assisted in establishing the first design studio in the United States for Sanrio, a Japanese gift company. Projects included creating and supervising non-character graphic designs and patterns. These designs were applied to various gift items and paper products.
Apple Tree Designs~January 1986 to Present Vallejo, California
Established own studio. Projects have included greeting cards, stationery, calendars, gift wrap, party goods, gift boxes and bags, mugs, gift tins, and Christmas ornaments.